Remodels
Planning a remodel of your kitchen or bathroom? Let us help! K.R.A. Inc. can handle your project from design and product selection to complete installation with the finishing touches, giving your bathroom or kitchen remodel an organized and cohesive result. From new breakfast rooms or top-of-the-line appliances and new cabinetry in the kitchen to a master bathroom addition or new tiling, fixtures, tubs and vanities in the bathroom, our team will design the room of your dreams. Whether we work within your existing space or add additional room, we will bring your new kitchen or bathroom to life.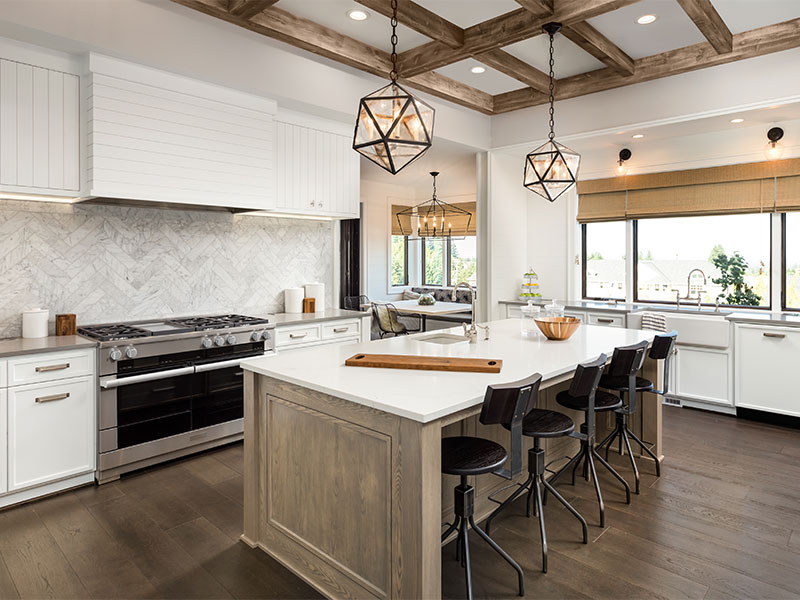 Bathroom Remodeling
Quality workmanship shines through on our bathroom remodeling. Whether you would like us to work around your current setup or start from scratch, we will design and build a custom solution to best suit your needs. We can help you select luxury finishes, new tiles and new sinks, baths and cabinetry to complete your new look.
Kitchen Remodeling
Tired of the 1950s kitchen cabinets and 1970s appliances? From new breakfast rooms to state-of-the-art appliances and new cabinetry, our kitchen remodeling team will design the kitchen of your dreams. We'll show you how environmentally conscious choices can help you create a healthy, energy-efficient kitchen without sacrificing style or performance.